High-quality water is critical to your patients and your healthcare facility. Sterling Culligan Water has the engineering experts, service specialists and top-of-the-line equipment to meet all of your water treatment needs.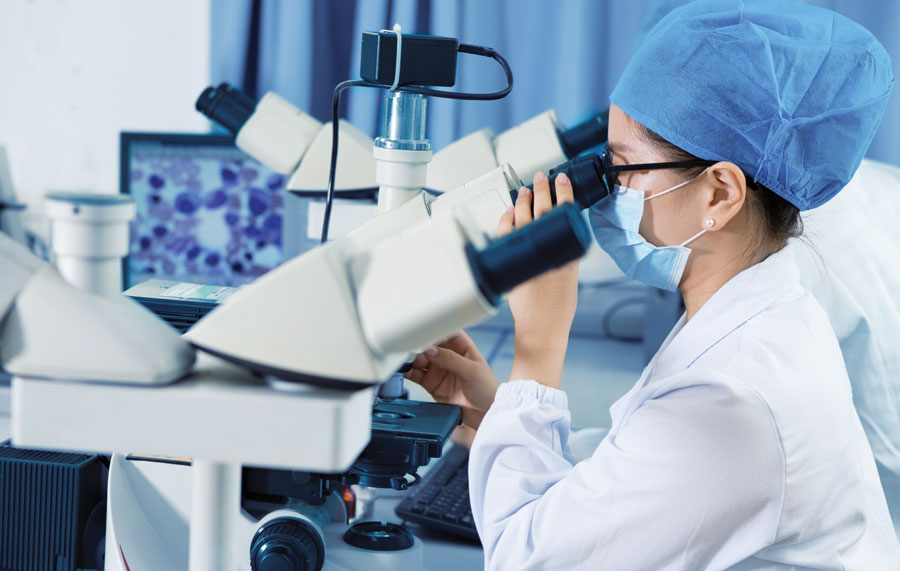 The experts at Sterling Culligan Water understand that your healthcare facility demands high-purity and softened water to meets strict safety standards and support your daily operations. Our team has experience working with a multitude of healthcare establishments, providing each with efficient and effective water systems that solve their specific water needs.
Culligan is an end-to-end partner with more than 80 years of experience solving complicated water treatment problems, and navigating the sensitive healthcare industry environment.
Healthcare Water Treatment Specialities
We specialize in the following healthcare water quality systems: laboratory grade water, ultrapure loop systems, central sterilization, analyzer feed systems, dialysis clinics, specimen processing equipment, washer-decontaminators, boiler feed systems and laundry systems.
We can help you determine if your healthcare application requires type I, type II, type III or USP grade water, and build the most efficient, cost-effective solution for your water treatment needs. We also specialize in designing and maintaining validated water treatment systems.
When you choose Culligan, you choose:
A team of local experts that thoroughly understands the stringent water requirements for healthcare facilities.
A guaranteed best solution for your specific water needs.
Around-the-clock emergency service to handle unexpected issues in-person or over the phone, ensuring your system is back running smoothly as soon as possible.
Simple-to-use, state-of-the-art water treatment products you can rely on for healthcare research rooms, operating rooms, kitchens, laundry rooms and more.
A sufficient return on investment and maximum lifespan on water infrastructure.
Regularly scheduled maintenance services, salt delivery and performance check-ups.
Tailored solutions with low upfront costs.
Quality water that meets EPA, FDA, USDA and state guidelines, while reducing front-end investments and ongoing operating costs.
How it works
Sterling Culligan Water's process begins with an on-site water analysis and survey. During this meeting, one of our water experts will take the time to understand your needs and diagnose your water problems. We also test your water, and verify the results at Culligan's own NELAP-accredited analytical laboratory upon request.
Because our water treatment systems have a modular design, we can easily customize a solution to meet your specific needs, nothing more — this saves you money and can bolster your return-on-investment in the long-run. Our state-of-the-art equipment options include water softening, reverse-osmosis water filtration, carbon filtration, deionization, ultraviolet (UV disinfection) and more to provide you with the exact water quality your facility demands.
Why Sterling Culligan Water
The water experts at Sterling Culligan Water have been helping commercial and industrial health care facilities run smoothly by providing the best solutions to their water treatment needs for over 66 years.
In addition to providing top-of-the-line products, we provide ongoing support and 24/7/365 emergency service. Our water experts work around your schedule to provide solutions that best fit your needs and to make sure your water is always running smoothly.
Healthcare Case Studies
Learn how Culligan has provided water treatment solutions to the following healthcare facilities.